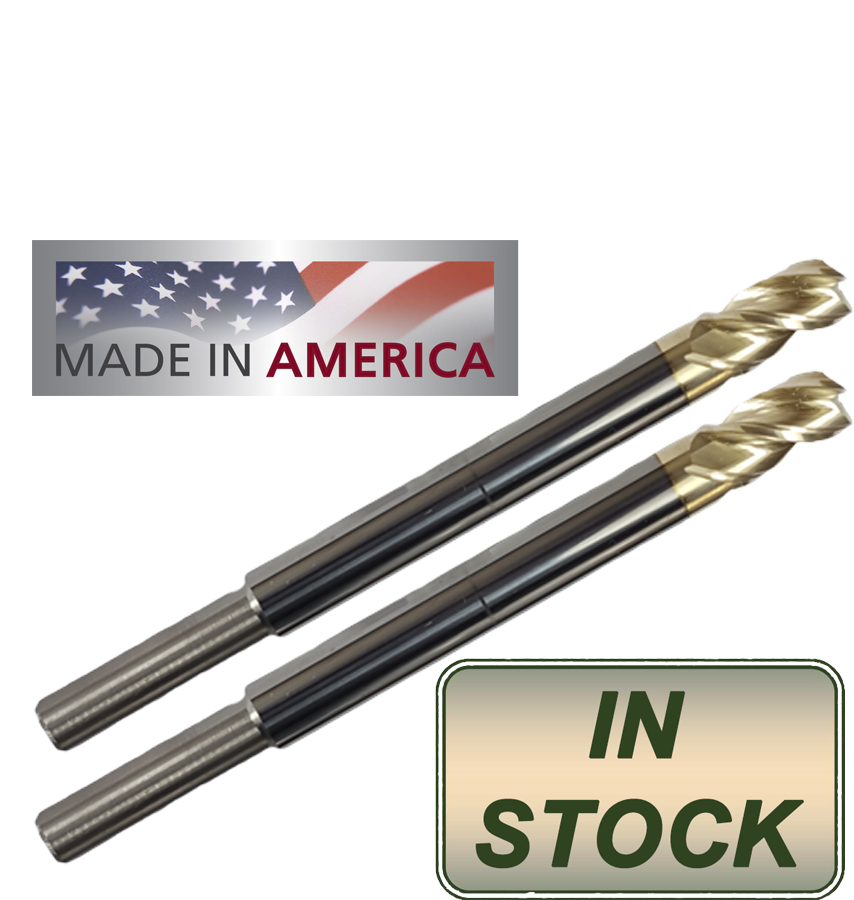 2 Pack 5/16" 3 Flute, "ZrN" Coated Carbide End Mills Compatible with Easy Jig Gen 2, 5d Tactical Jigs
---
 1 Pack  5/16" ZrN Coated End Mill
End Mill Dimensions:
5/16" Diameter
1/2" Length Of Cut
1/4" Reduced Shank For Router
3-3/4" Over All Length
"Zrn" Coated For Aluminum

Compatible with these Jigs:
80 Percent Arms Easy Jig Gen-2 (any version)
5D Tactical Universal AR15
5D Tactical Universal AR10, .308
Let's compare tooling:
AGT
Carbide:                    Solid 100% American Made 
End Mill Coating:     "ZrN" for hardness and lubricity
Drill Bit Coating:      "TiN" specifically for aluminum
Geometry:                 Proprietary design for aluminum application
Other Brands
Carbide:                     Unknown
End Mill Coating:      None
Drill Bit Coating:      "Black Oxide"  (not recommended for aluminum)
Geometry:                 Unknown
Our end mill is a
SIGNIFICANT UPGRADE  
to the end mill you are currently using.
Our High Performance Upgrade end mill has been tested and is completely compatible with the jigs listed above.

Our High Performance End Mills have a unique geometry extending tool life and eliminating vibration and harmonics.This design allows heavier chip load per tooth, while leaving a smoother finish.
In addition "Zrn" Coating specifically for aluminum adds hardness and lubricity to the cutting edge of the end mill.
---
Share this Product
---
More from this collection