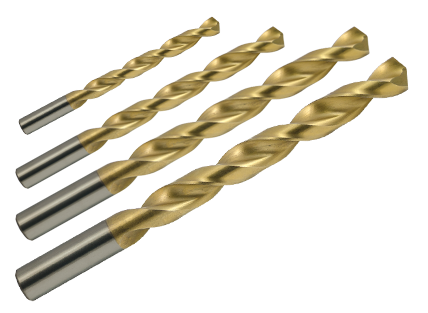 Compatible ACT / Daytona Tactical 80% AR15 Lower Receiver Jig "TiN" Drill Bit Kit
---


Our Tooling Kits are a SIGNIFICANT UPGRADE to all other kits on the Market
"TiN" Coated high speed steel drill bits, custom cut to our specifications.
American Gunsmith Tooling  has created a condensed, more affordable drill bit kit for The ACT / Daytona Tactical 80% AR-15 Lower Receiver Jig.
Because customers approached us looking for a more economical tooling 
than the one recommended by Daytona Tactical, we put together a high performance
drill bit kit at a 50% savings from the recommended jig kit. We have also revised the Daytona Tactical Jig instructions to match the "AGT"  tool kit.

AGT's Revised Daytona Tactical AR15 Jig Instructions    PDF Download

PLEASE NOTE: Instructions were created for American Gunsmith Tooling Only!
No guarantee of successful results with the use of tooling other than "AGT's"

How to Build AR-15 & AR-10 .308 80% Lower Video's & Instruction Manuals
Replacement End Mills

Replacement Drill Bits
ACT/Daytona 80% Lower Receiver Jig Kit
---
Share this Product
---
More from this collection